Accessibility
On both days the Festival will run from 10 am until 7 pm, with book signings finishing at 6 pm.
The village of Contern will be closed to traffic throughout the Festival.
Car parks (on the outskirts of the village) and the shuttle bus service will be free.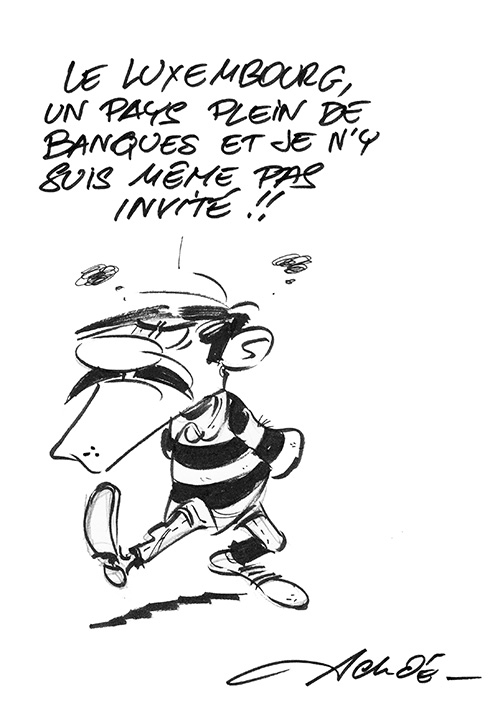 Coming by Car
From France and Belgium:
A6 Motorway to Luxembourg City
Don't leave the motorway and continue on the A1 towards Trèves (Trier)
Take exit 9 for Sandweiler and continue to Contern
From Germany:
A1 Motorway Trier – Luxembourg
Exit 9 – Sandweiler
To get to Contern:
A1 Motorway Exit 7 Luxembourg-Gare/Sandweiler
When you exit the motorway, follow signs to Sandweiler at the roundabout.
At the 2nd roundabout, follow signs to Contern.
Follow signs to Contern and after 4 km you will arrive at the village.
There are car parks on the outskirts of the village. A shuttle bus service will then take you to the Festival entrance.
Shuttle Bus
A free shuttle bus will take you from Sandweiler-Contern raitation to the Festival in Contern. The shuttle bus will operate to coordinate with train arrival and departure times at Sandweiler-Contern railway station.
Bus / Train
If you plan to use public transport, check the times and lines on mobilite.lu by entering Sandweiler-Contern as your stop.