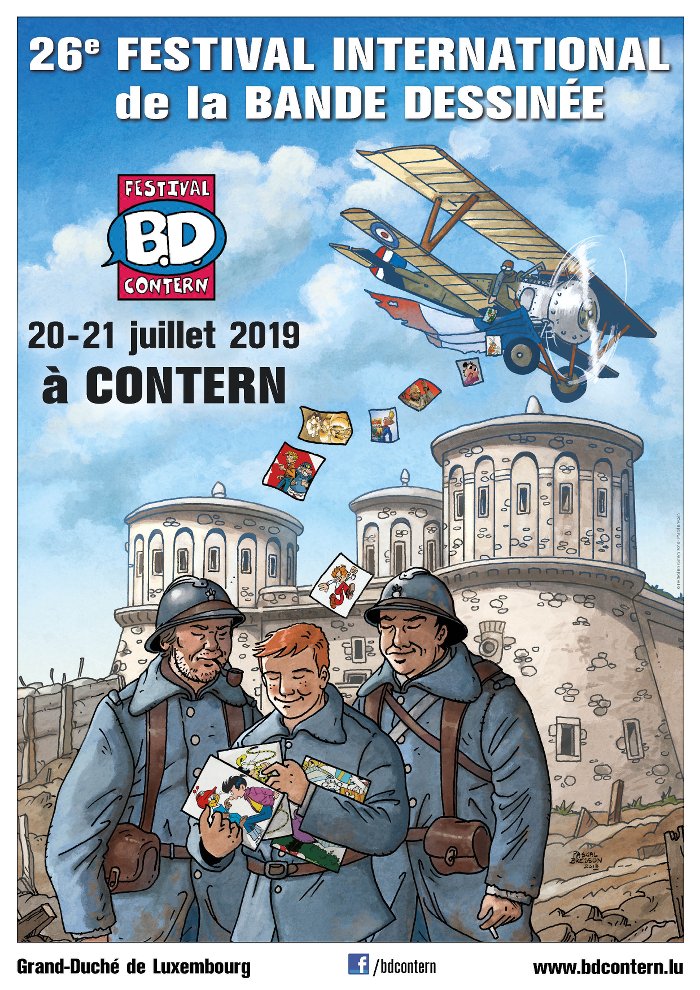 Author of the poster 2019: Pascal Bresson
26th International Festival of Comic Books in Contern
Grand-Duché de Luxembourg
20 et 21 July 2019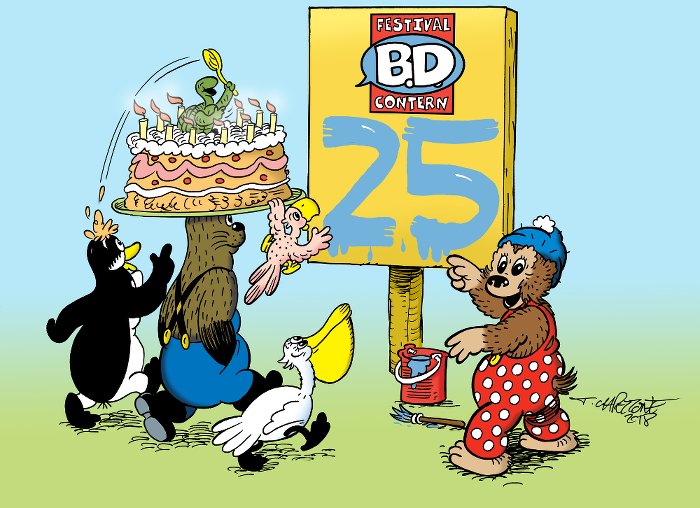 Every year, thousands of fans come to Contern to be part of the Comic Book Festival,
one of the largest of its kind in Europe.
Introduction…
About the Festival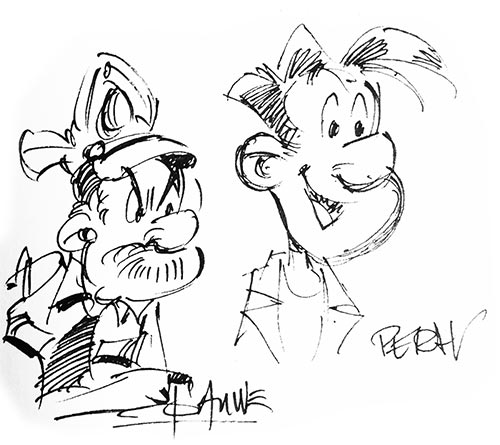 O
n 21 and 22 July 2018, there will be BUBBLES of excitement throughout Contern, as it is transformed into Comic Book Village and welcomes a whole array of authors, dealers, artists, musicians and of course all the many visitors who come here from all over the Greater Region.
The whole Festival team is looking forward to welcoming you here!
What an atmosphere!
Gallery 2018
H
ere, in a nutshell, are the Festival's main attractions. The Festival is held in Contern Sports Centre, in marquees and there are also tented stands in the streets of Contern:
50 well-known international authors (see the list in the «Authors» section)

Book signings and latest items sale

Comic book exhibitions

Collectors' fair with 100 dealers

Children's entertainment and workshops

Food and drink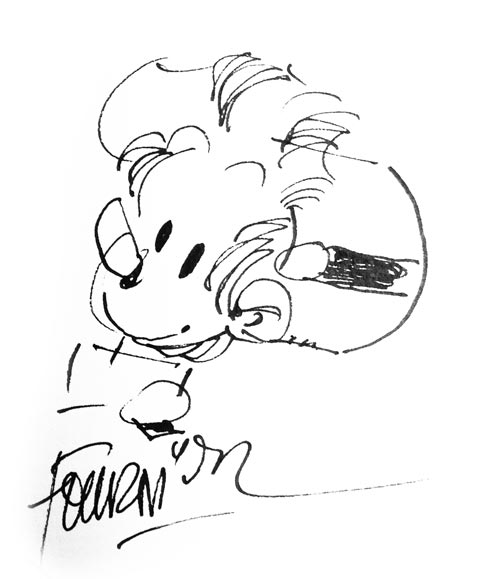 Batem
Honorary President and creator of the poster for this 25th International Comic Book Festival in Contern.
H
aving been trained as a cartoonist, Batem does merchandising, working on 'L'oiseau Shoe', 'The Snorkels', but also, and above all, on 'Le Marsupilami'.
Franquin keeps an eye on his character and Batem meets the master. One day Jean-François Moyersoen, who has acquired the copyright on 'Le Marsupilami', invites Batem to produce a new series of comic books based on the character. Incredulous at first, Batem tells himself that such strokes of luck only happen in cartoons. But then Franquin himself confirms the fact and things start moving fast. 'I was happy, I soon felt anguish but I was thrilled to assist André Franquin', Batem recalls.
In 1987, after four months, the first comic is completed, entitled 'La queue du Marsupilami'. Batem is now recognized as one of the great humorous cartoonist of his generation.