Under the high patronage of the ministry of culture, ministry of economy and the municipality of Contern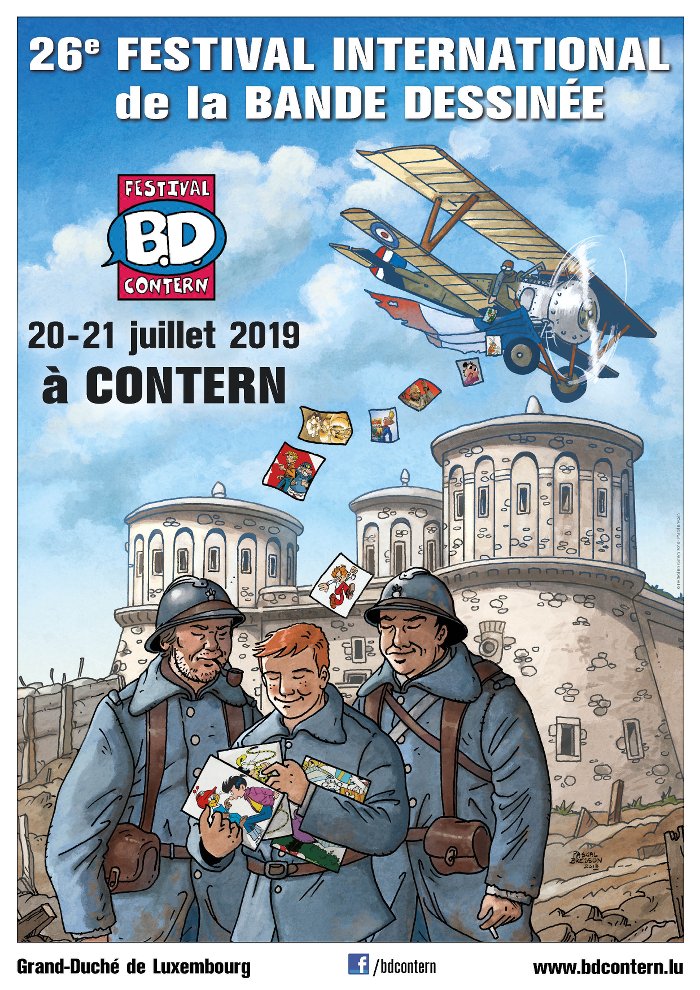 Author of the poster 2019: Pascal Bresson
26th International Festival of Comic Books in Contern
Grand-Duché de Luxembourg
20 et 21 July 2019
Every year, thousands of fans come to Contern to be part of the Comic Book Festival,
one of the largest of its kind in Europe.
Introduction…
About the Festival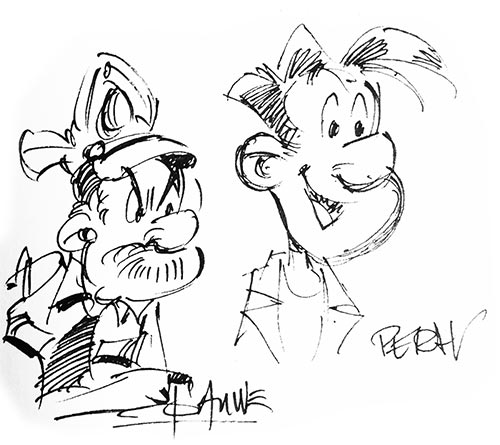 T
he 3rd weekend of July, there will be BUBBLES of excitement throughout Contern, as it is transformed into Comic Book Village and welcomes a whole array of authors, dealers, artists, musicians and of course all the many visitors who come here from all over the Greater Region.
The whole Festival team is looking forward to welcoming you here!
What an atmosphere!
Gallery 2018
H
ere, in a nutshell, are the Festival's main attractions. The Festival is held in Contern Sports Centre, in marquees and there are also tented stands in the streets of Contern:
50 well-known international authors (see the list in the «Authors» section)

Book signings and latest items sale

Comic book exhibitions

Collectors' fair with 100 dealers

Children's entertainment and workshops

Food and drink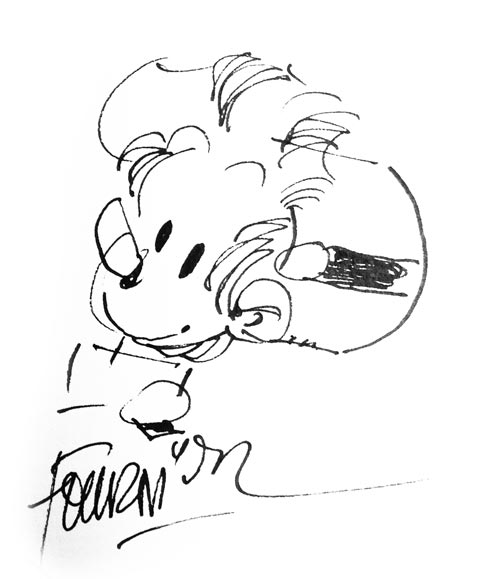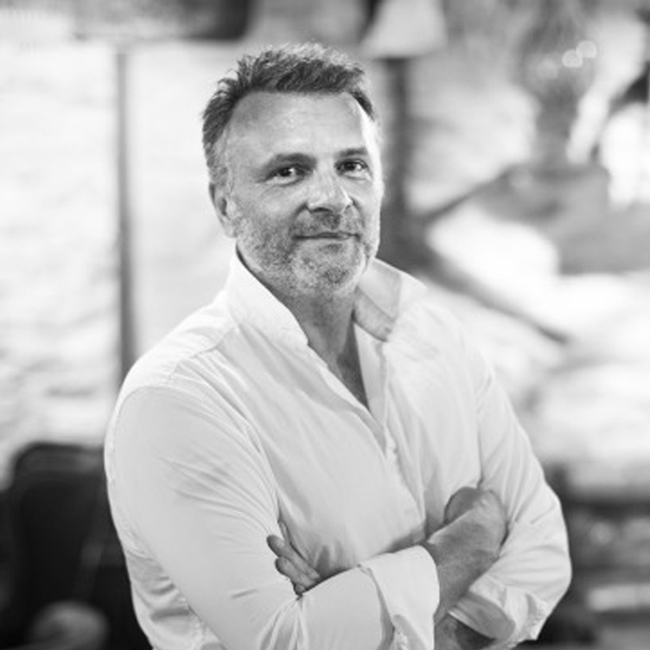 Bresson
Honorary President and creator of the poster for this 26th International Comic Book Festival in Contern.
P
ascal Bresson, 49, cartoonist since more than 25 years, lives in Saint-Malo. Pascal is author of more than 40 comic-albums and books for adolescents.
He learned his skills from two world-renowned authors from the comic scene: Tibet (Ric Hochet) and René Follet.
His favourite themes stick out:
The ocean, values, injustice and humanism. Furthermore he worked together with well known personalities like commandant Cousteau, Nicolas Hulot and Yves Coppens, with whom he published different works.
His latest comics are:
"Jean-Corentin Carré" (Ed.Paquet) : "Prix Verdun, Education Nationale 2016", "Plus Fort que la Haine" (Ed. Glénat) : "Grand Prix des Média 2015" or his well-known adaption as a comic of Hervé Baslés successful TV series  "Entre Terre et Mer" (Ed.Soleil)
His  graphic novel "Le Bugaled Breizh, 37 Secondes" (Ed. Locus Solus) has been sold more than 20.000 times and has been awarded with the "Grand Prix des Libraires Bretons 2017".
Last year, two more comic novels have been published: "Simone Veil, l'Immortelle" (Editions Marabulles) and the adaption of Tatiana Rosnays bestseller "Elle s'appelait Sarah" in November.
Currently, Pascal is working on the life of the great yachtswoman Florence Arthaud and the nazi-hunters Beate and Serge Klarsfeld.
His favourite citation:
"A (…) pen (…) can turn tragedy into hope and victory."  (Nelson Mandela)